Tining
About this Service:
Tining uses evenly-spaced grooves to help provide increased traction for pedestrians and vehicles on concrete surfaces. Our team of professionals can cut precise and proportionate grooves for a visually pleasing design.
This process uses blades that are 1⁄16" to 1⁄8" wide, and the blade spacing can range from 1⁄4" to 11⁄2".
See below for an example of our work at the new Arts Center, across from Square One Mississauga.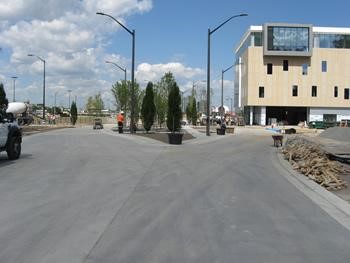 Before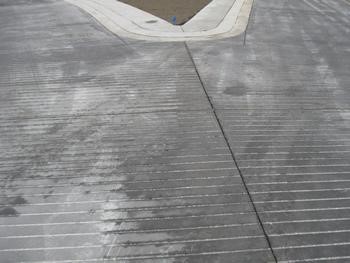 After